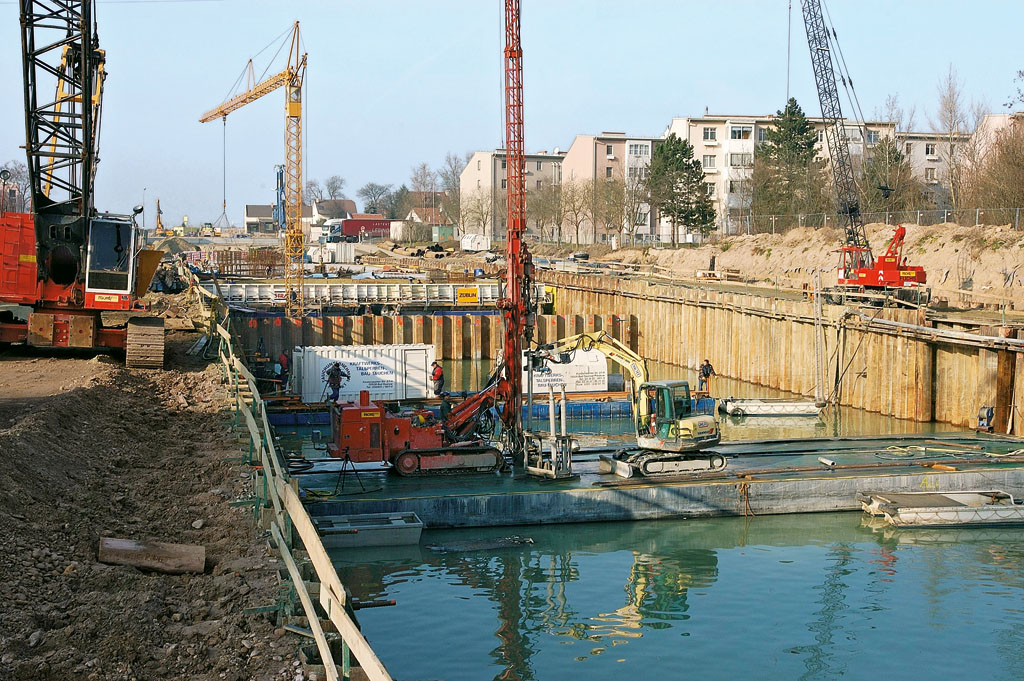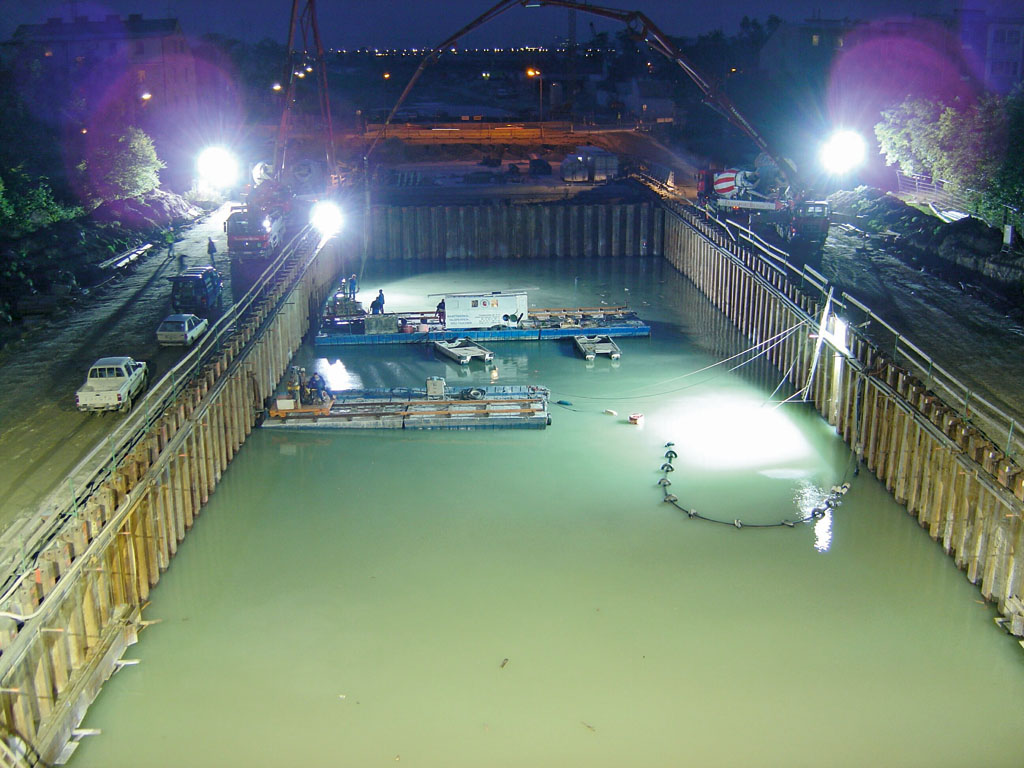 Open roads in the South of Vienna DSI Bars Anchor the Underwater Concrete Slab of the new Rannersdorf S1 Tunnel
The rapid growth of jobs and inhabitants in the south of Vienna in the past few years made a new traffic concept for that area imperative. A core project in this connection is the extension of the S1 expressway connection between the interstates A2 south and A4 east. Work on that connection started in October 2001.
With five tunnels this project is one of Austria's most expensive road construction projects undertaken during the past few years. In particular, the core item of the new S1, the 1,880 m long tunnel in Rannersdorf with a contract volume of about EUR 62 million, posed great technical challenges for all persons involved in its construction. The tunnel that is in some locations up to 12 m below groundwater level is to be completed and opened to traffic within the relatively short period of three years.
The tunnel, built as a watertight structure by JV Strabag AG - Ed. Züblin AG using the open-cut system, is routed through quaternary gravel. Due to its permeability and high groundwater levels quaternary gravel poses great technical challenges for the tunnel's design and execution. In addition, two villages and two federal roads must be crossed while constantly maintaining traffic and digging must be executed underneath four bodies of flowing water in compliance with all environmental standards.
Sheet pile construction method using anchored underwater concrete slab
With increasing depth of the tunnel route and increasing external water pressure dewatering in compliance with the relevant requirements was no longer possible.

Following the driving of the sheet piles, excavation was made under water. For sealing of the base in order to create a dry building pit an underwater concrete slab with a thickness of 1.50 m was required.

For the temporary tie back anchoring of that underwater concrete slab DSI supplied about 400 t DSI Tie Down Piles that were driven from a floating platform in a 3-4 m grid and a length of up to 14 m below the level of the base slab. Their tensile force totals up to 1,000 kN per tie down pile. Before placing the underwater concrete, divers provided the tie down piles with a counter plate and removed remaining mud. Concreting of the underwater concrete slab was made in one cycle; this meant more than 3,000 m3 concrete or more than 30 hours of working time. After 5 days the concrete was cured so that the excavation could be pumped dry. Analogous to the sheet pile troughs, the further activities could be carried out in dry construction.

Completion and opening of the new southern bypass S1 to traffic is scheduled for summer 2006.

Back More Projects