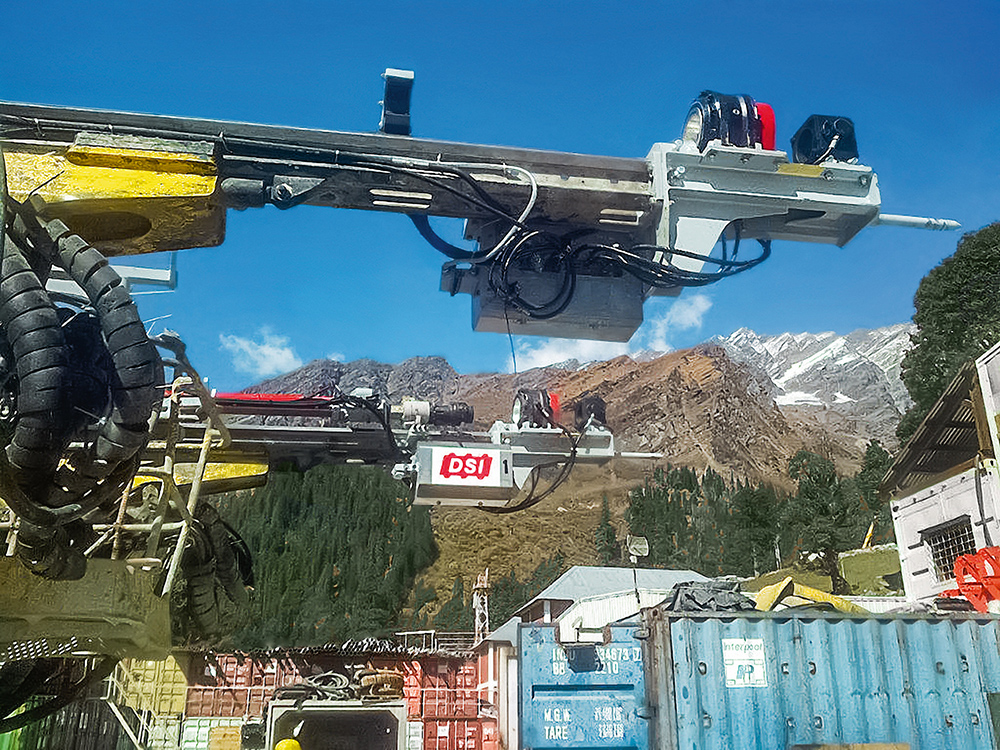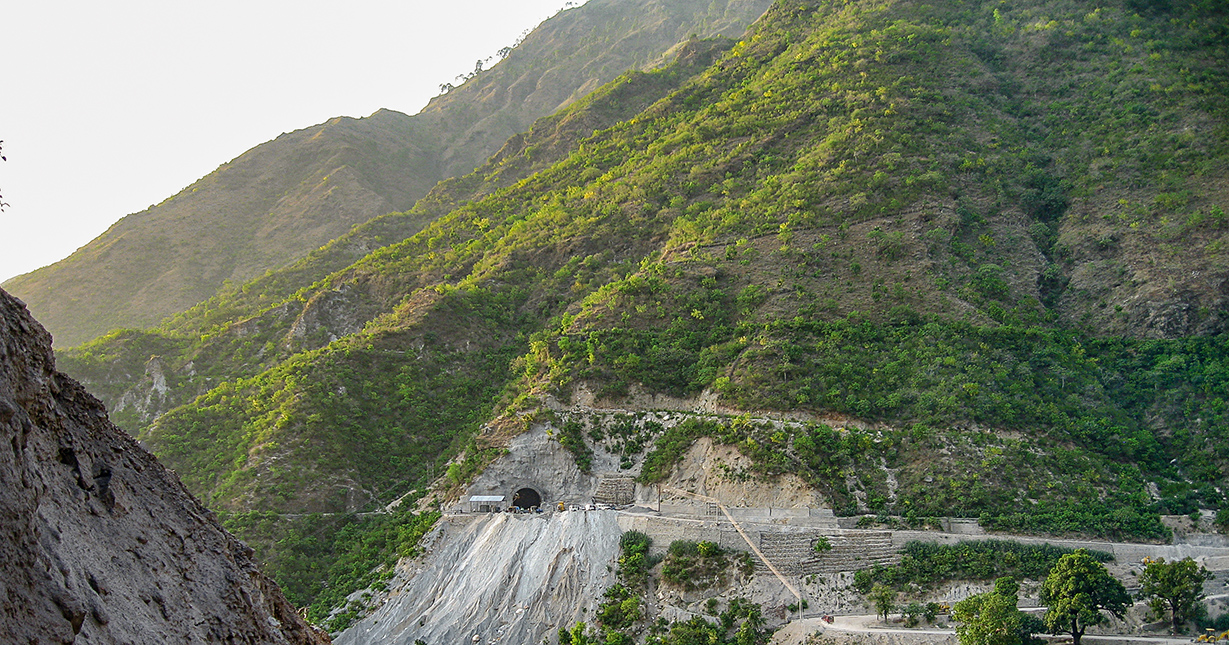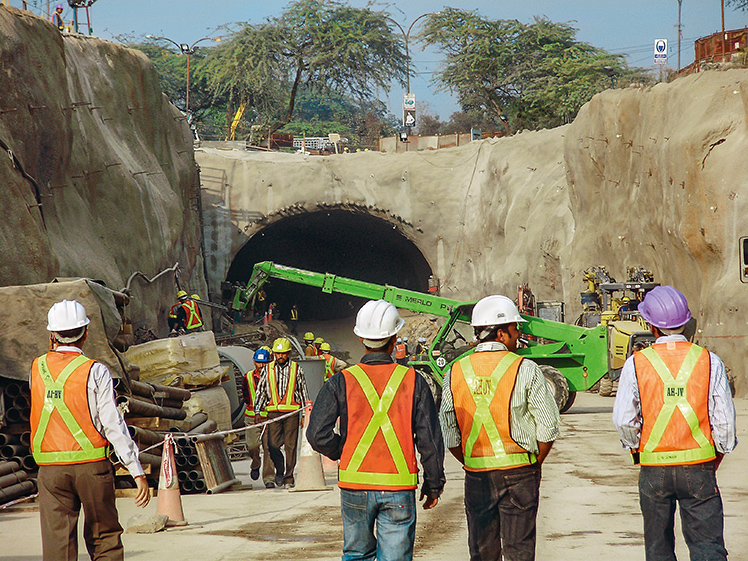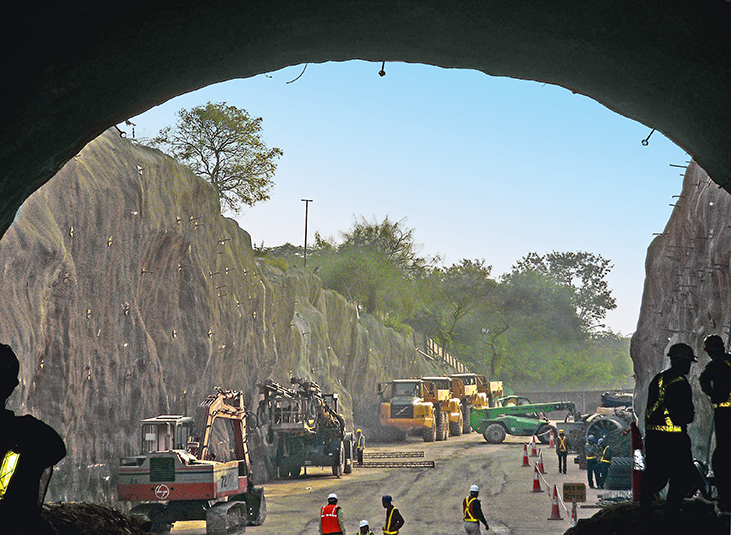 The Rohtang Tunnel: Ground Support Products by DSI Underground for one of the World's highest Mountain Passes
At an elevation of 3,980m, the Rohtang Pass in the Himalayas in India is one of the world's highest drivable mountain passes. The only connecting road from the north Indian federal state of Himachal-Pradesh to the Ladakh border region is impassable for 4 - 6 months every year during winter.
In order to create a year-round connection, construction of the new Rohtang Pass Highway Tunnel located approximately 3,100m above sea level started in 2010.
The 8.8km long, horseshoe-shaped, two-lane tunnel includes two 4m wide lanes and two 1m wide sidewalks. Underneath the carriageway, an emergency gallery is integrated into the tunnel cross section. The maximum cover of the Rohtang Tunnel is almost 1,900m.
Due to several fault zones and strongly squeezing rock conditions, the tunnel is being conventionally excavated in accordance with the New Austrian Tunneling Method (NATM) using sectional heading. The tunnel is being exclusively driven from the two portals, south and north, using simultaneous heading in crown and bench/invert as well as rapid ring closure.
DSI Underground Austria has extensive long-term experience in the development, production and supply of high quality ground support products for tunneling that are also installed in difficult conditions in high alpine areas in Europe. Especially in these areas, the fast & safe installation of ground support products and their functionality have highest priority. As one of the world's highest mountain passes, the Rohtang Tunnel was a new challenge for DSI Underground.
Important ground support products for stabilizing tunnel excavation included rock anchors, fiber-reinforced shotcrete etc. – depending on the different excavation classes including the occasional requirement for additional steel arches.
For this unique project, DSI Underground mainly supplied the following systems from its wide product range:
POWER SET Hanger Bolts
POWER SET Self-Drilling Friction Bolts
DSI Hollow Bar Anchors
LSC™ Elements (Lining Stress Controllers)
AT 76-DR Drainage System
GRP Anchors
Because very difficult geology was encountered in some areas, 2 complete, 15m long Type AT – 76 and AT – 114 pipe umbrellas were additionally installed in the south drive. The pipe umbrellas were installed using two AT – Pipe Umbrella Automation Units that were also produced and supplied by DSI Underground. Furthermore, DSI supported the project with a supervisor on site.

Currently, DSI Underground is also supplying OMEGA-BOLT® Expandable Friction Bolts that are continuously installed in accordance with construction progress. This system is very suitable for use in the difficult geology of the Rohtang Tunnel because it immediately reaches its full load bearing capacity over the entire installed bolt length and reliably maintains its support capacity even when undergoing deformations.

Back More Projects