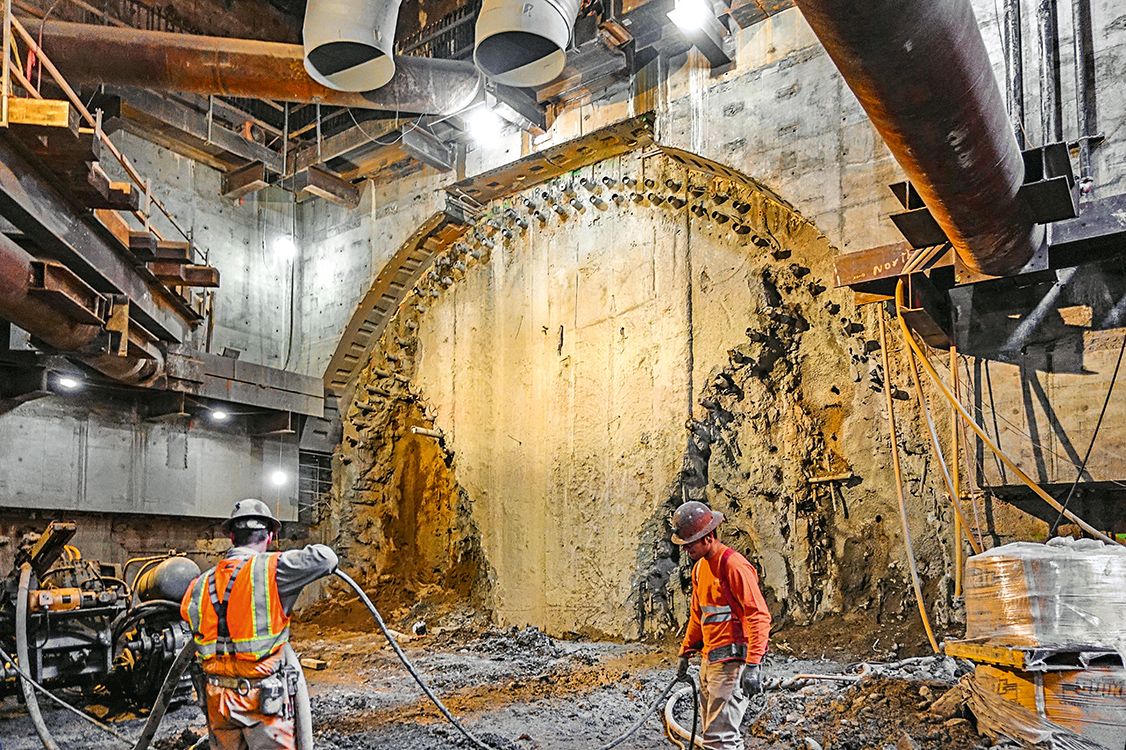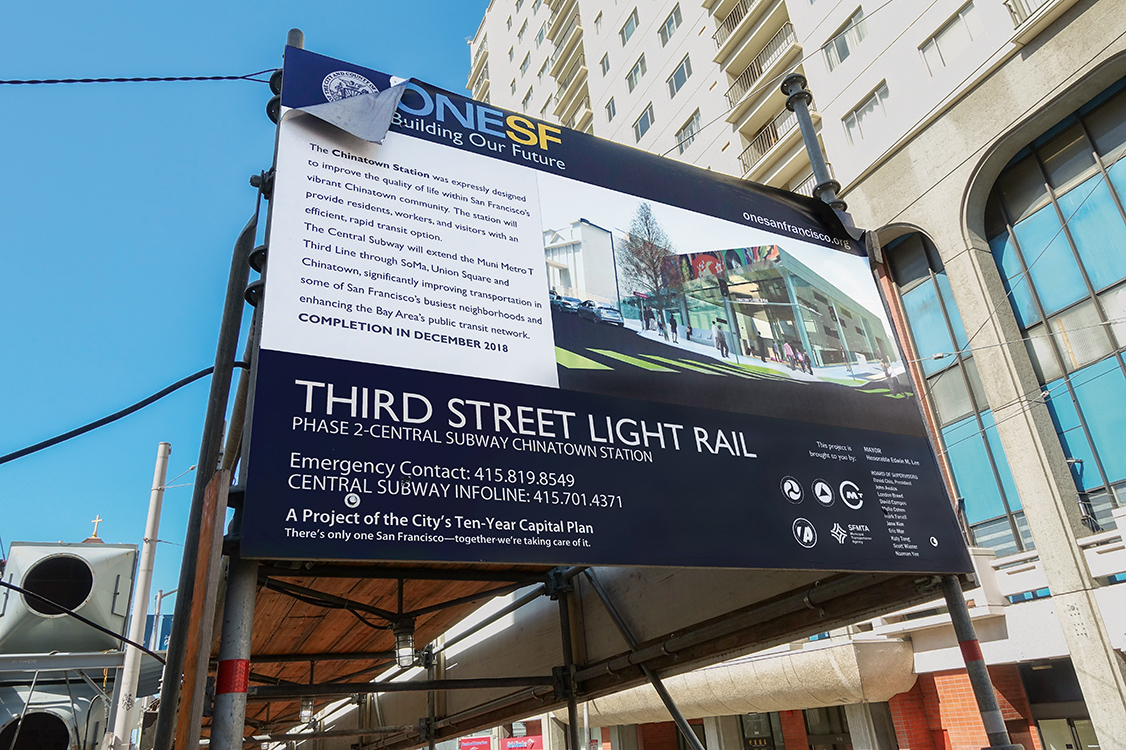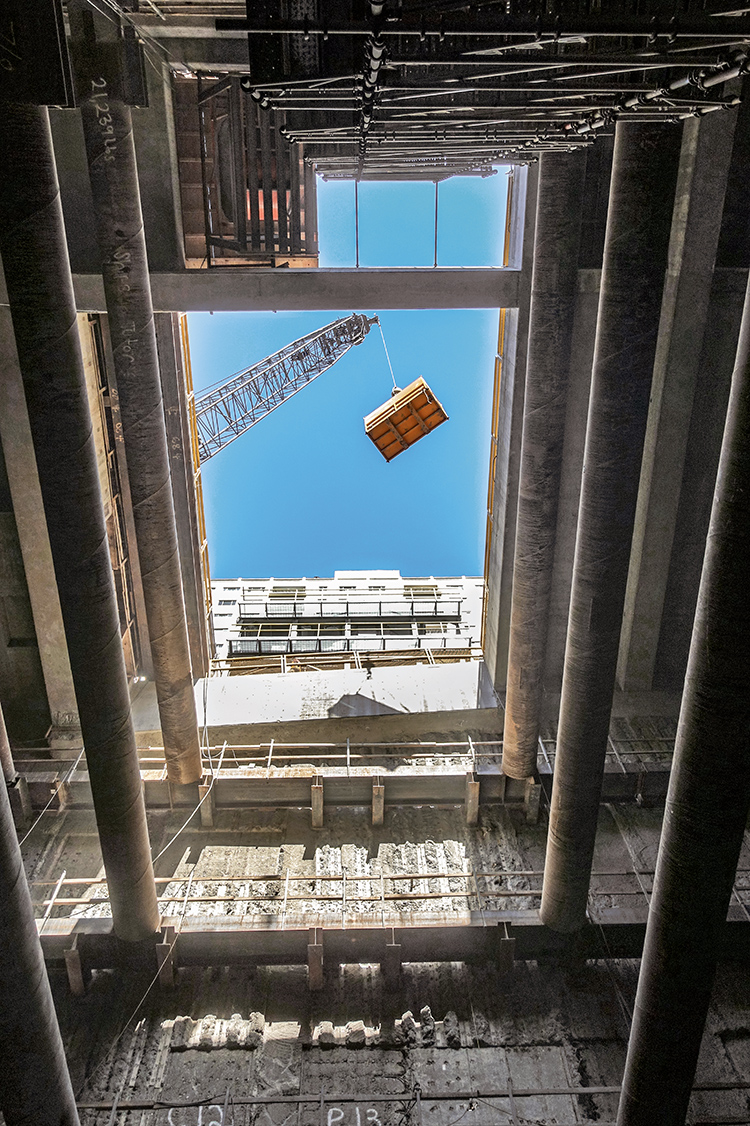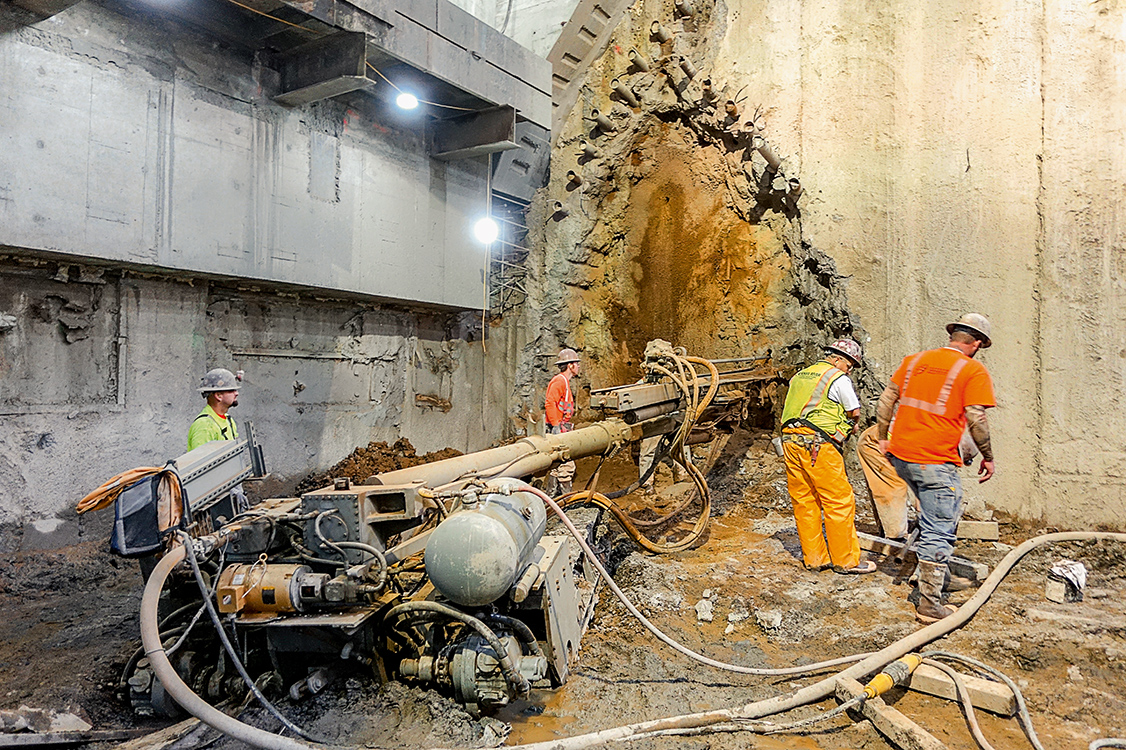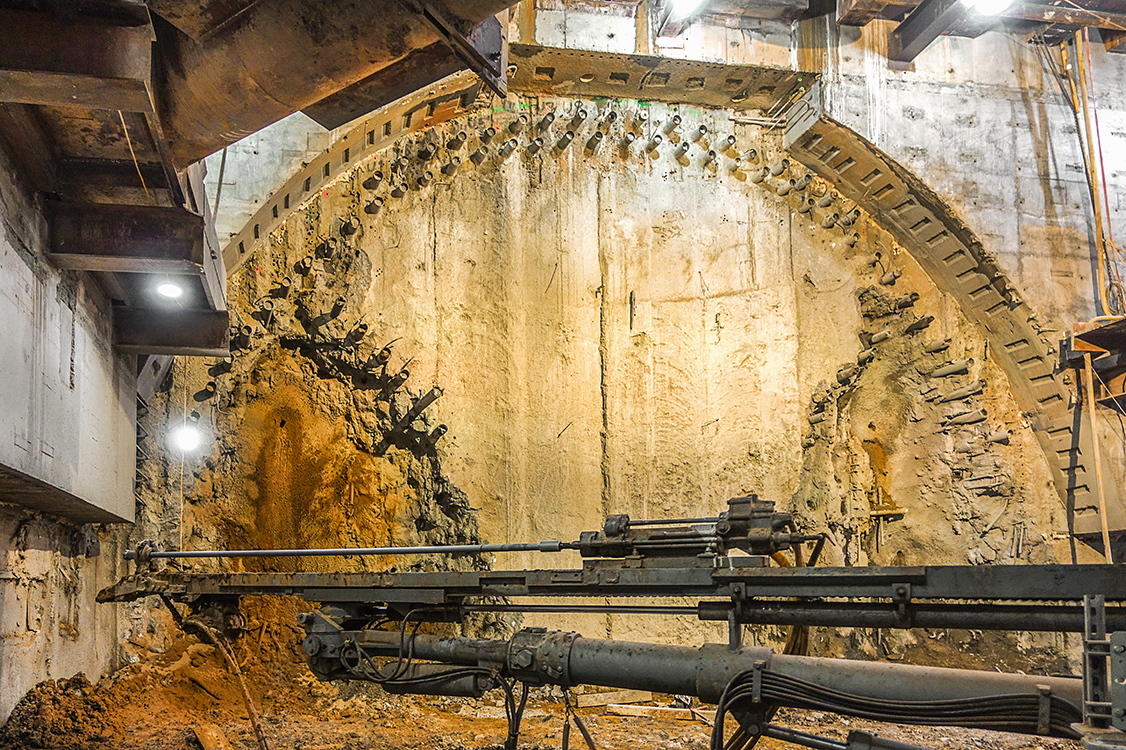 27m long AT – 139 Pipe Umbrella stabilizes the Chinatown Station Cross-Cut in San Francisco
Within the scope of the Central Subway Project in San Francisco, the Muni Metro T Third Line is being extended via SoMa and Union Square to Chinatown. By directly connecting the existing T Third Line to the city center, public transportation in one of the most populated areas of San Francisco will be considerably improved. The approx. 2.7km long section runs underground and includes 4 new stations.
The northernmost of the new subway stations is Chinatown Station, which is excavated using the New Austrian Tunneling Method (NATM). Chinatown Station is divided into four sections: Station Headhouse, Cross-Cut Cavern, South Platform Cavern, Crossover Cavern, and North Platform Cavern.
DSI Underground is supplying high-quality products and systems for the approx. 18 x 14 x 21m large cross-cut cavern that has a cross-section of 210m² and is being excavated at a depth of 17.3m. Driving is carried out in highly fractured rock and sandstone as well as weathered sandstone. The cross cut is being advanced from the headhouse shaft. The left and right sides are excavated concurrently before the top and bottom center drifts are realized. Lattice girders, steel arches and fiber-reinforced shotcrete are used for standard ground support. For side drift and pocket excavation support, face bolts and self-drilling spiles were installed and additional dewatering was carried out.
Due to the projects' location in a heavily developed urban environment, advancement had to be carried out with special care. For this purpose, DSI Underground supplied the AT – 139 Pipe Umbrella System (139.7mm x 8.0mm).
The distinctive feature was that the system was drilled as a single umbrella with a length of 27m in a total of 67 drills.
The drilling unit used for the AT – 139 Pipe Umbrella featured optimum performance so that the desired drilling length was efficiently reached and a safe working environment was ensured.
DSI Underground also supplied the following high-quality ground support products:
AT – TUBESPILE™ Self-Drilling Spiles
DSI Hollow Bar System
AT – 76 Drainage System
AT – TUBESPILE™ Vacuum Lances
GRP face bolts
Forepoling boards
Experienced DSI Underground employees provided on-site technical support, thus ensuring that the excavation work progressed smoothly.

Back More Projects