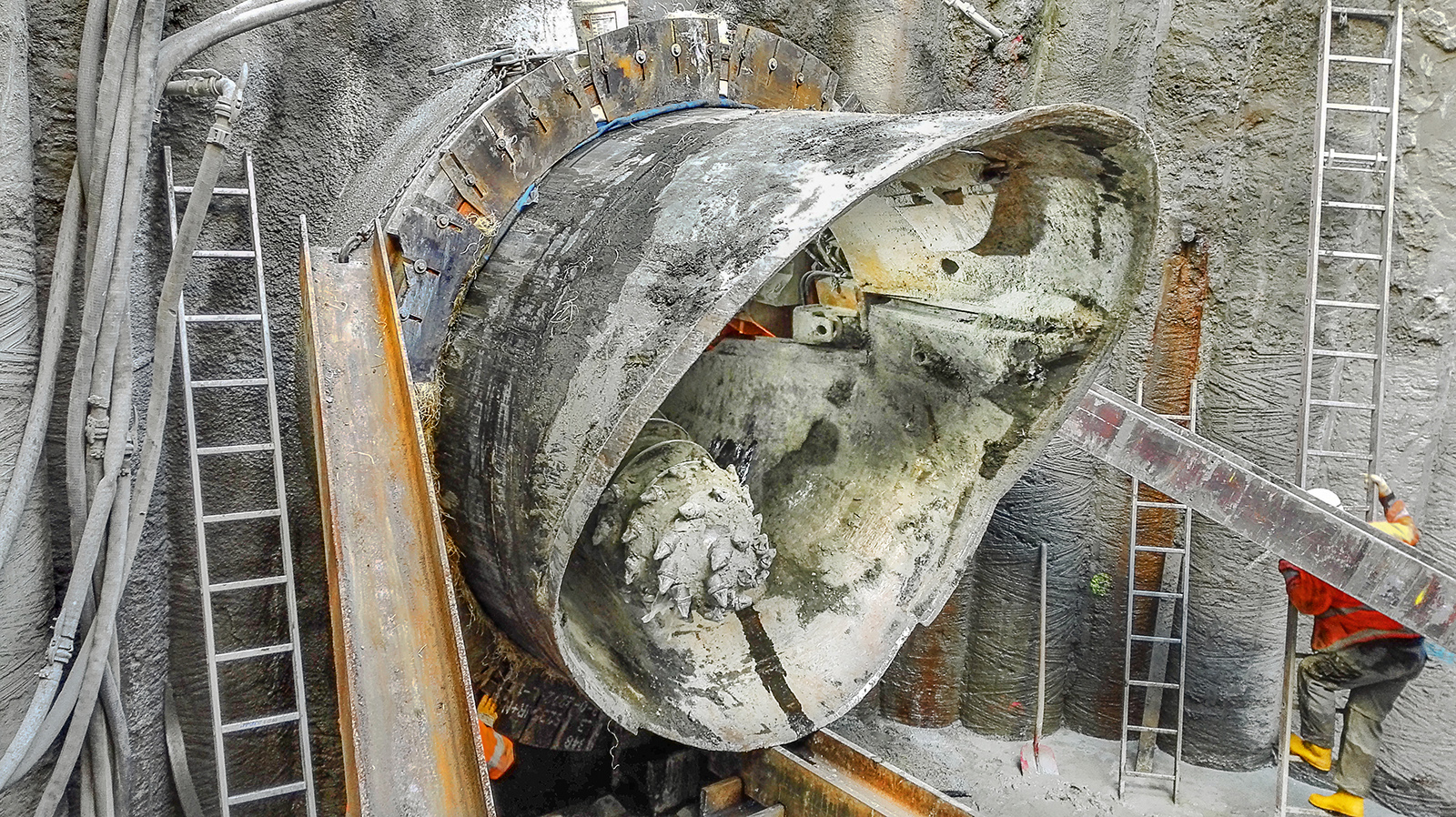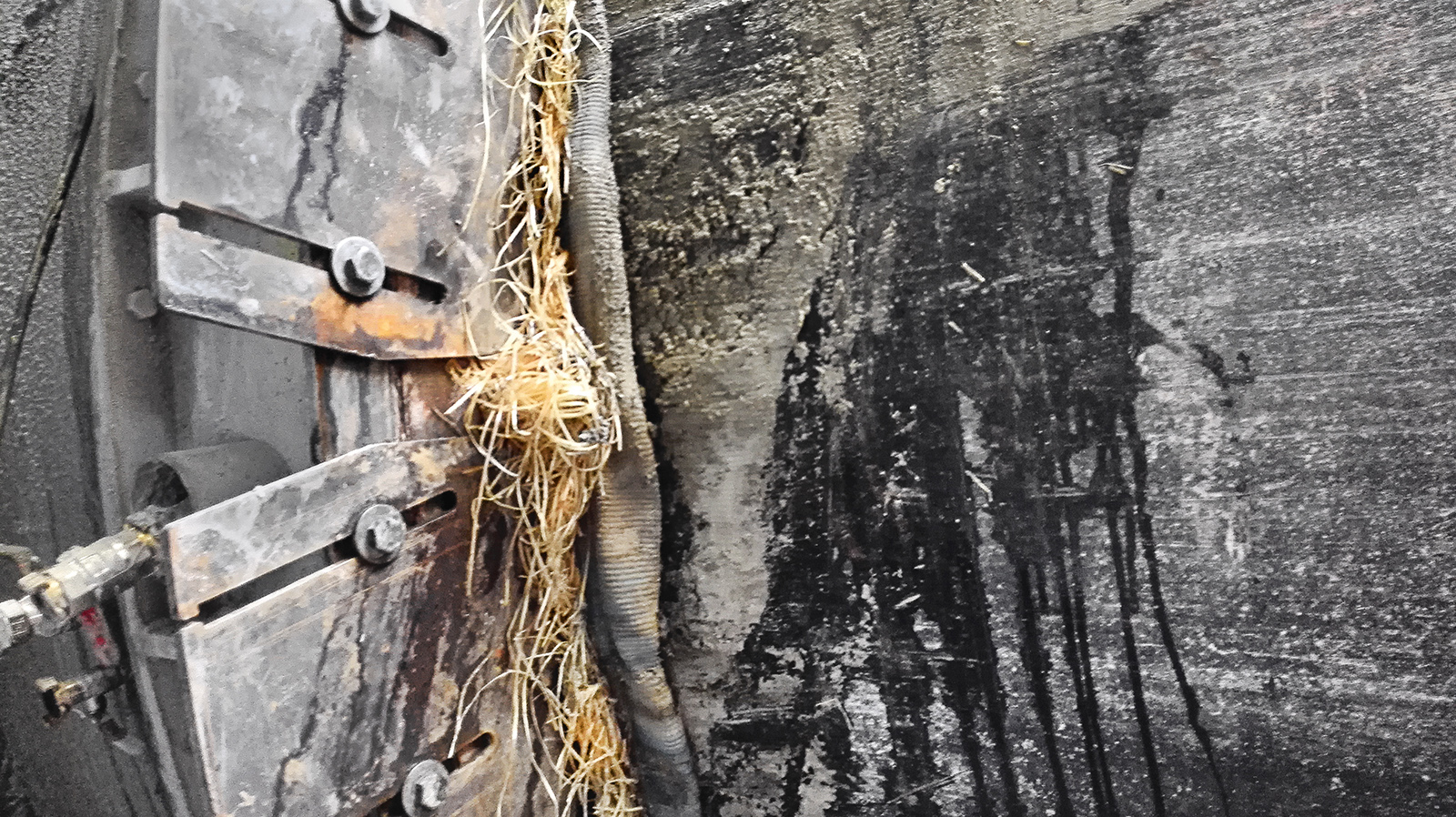 BULLFLEX® O-Ring Sealings ensure a safe Entering and Exiting of Tunnel Boring Machines during the Construction of the Emscher Canal
The Emscher is a tributary of the Rhine River that was used as an open sewer due to land subsidence caused by mining in the Ruhr area in Germany. Now that the area is no longer mined, subterranean sewage canals are being built for the Emscher, and the surface streams are being restored. The main Emscher Canal structure is 51km long and leads from Dortmund to the town of Dinslaken. The sewage canal is located at a depth of 10-40m and consists of reinforced concrete tubes with interior diameters ranging from 1.60 to 2.80m.
The 35km long section between Dortmund and Bottrop is being built by Wayss & Freytag. The tube advancement was carried out using 9 full section tunnel boring machines (TBMs) and one road header. In total, approx. 15,000 reinforced concrete tubes were pressed in for the construction of the sewer canal. 130 excavations that were up to 40m deep had to be realized as starting or end shafts for the TBMs.
The Emscher Canal is currently one of the largest tunneling job sites in Europe. The large number of working points from which the work was carried out represented a special challenge. In order to ensure the safety of the tunneling work in an urban environment, DSI Underground Austria supplied BULLFLEX® O-Ring Sealings for pipe jacking which ensured a safe entering and exiting of the TBMs.
O-ring Sealing Systems are primarily used in combination with TBMs. BULLFLEX® Structural Sealings consist of patented textile hoses made of high-strength fabric, which are filled with concrete, featuring an excellent sealing and high load-bearing capacity. The hoses are available in different dimensions, allowing an optimum alignment to the excavation dimensions or support perimeter. All system components are lightweight as well as easy to transport and install.
The O-ring seal is installed in the annulus between lining segment rings and the outer shell or ground. The first BULLFLEX® hose seals the annular gap between the sealholder and the TBM shield skin. The second BULLFLEX® hose secures the seal between the excavation line and the segment ring. This way, the system offers efficient sealing against water and compressed air.
The system offers the following additional advantages:
Proven safety against failure of the sealing function in all working phases during passing-by of the TBM
Special hose-in-hose system for TBM launching applications
Easy handling on-site due to light-weight components
Shrink free, UV resistant material
High resistance against tearing; no longitudinal seams
Inflation can be achieved using various filling media
DSI Underground supplied a large number of BULLFLEX® Structural Sealings in diameters of 2 to 3.5m for a safe start and reception of the pipe jacking operations at the Emscher Canal.

Back More Projects