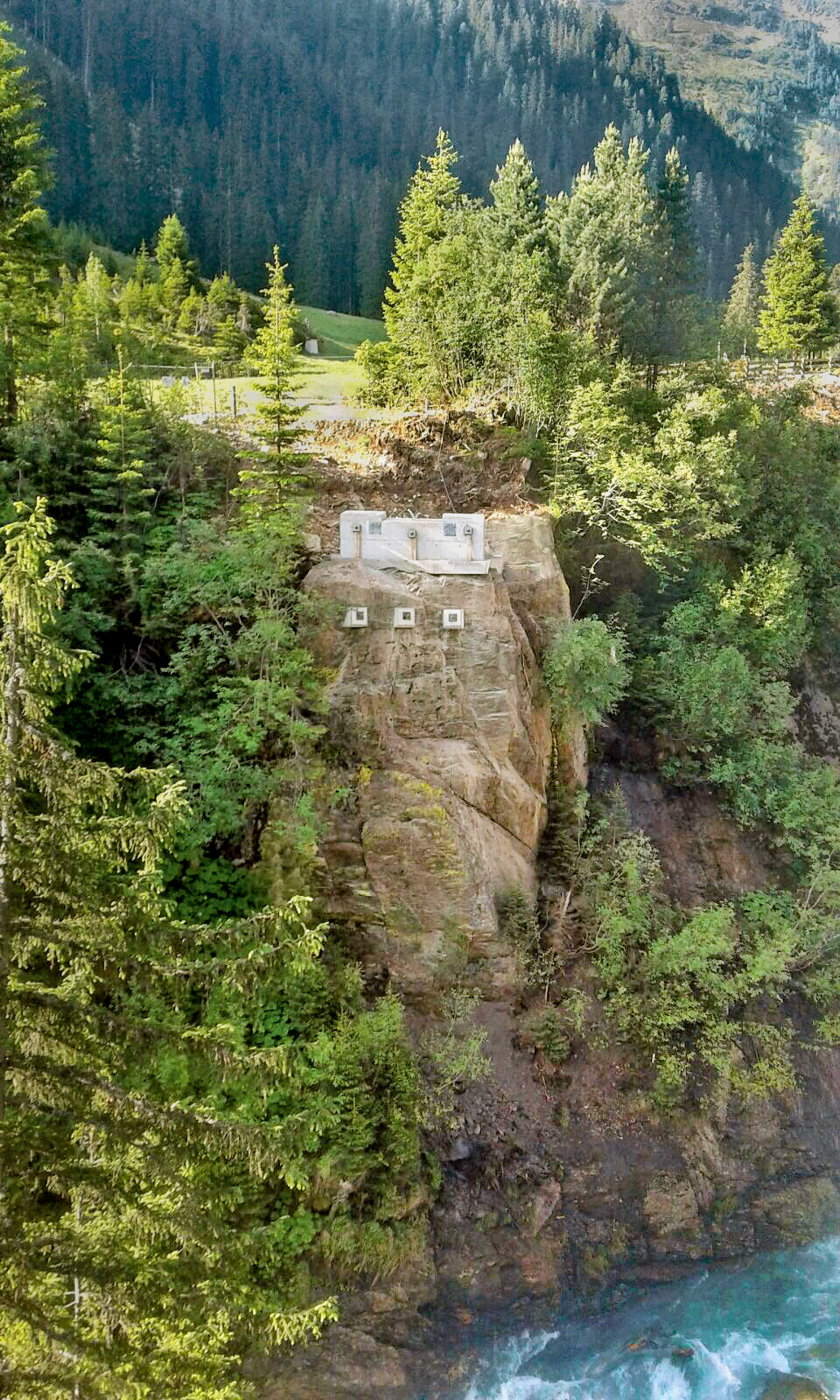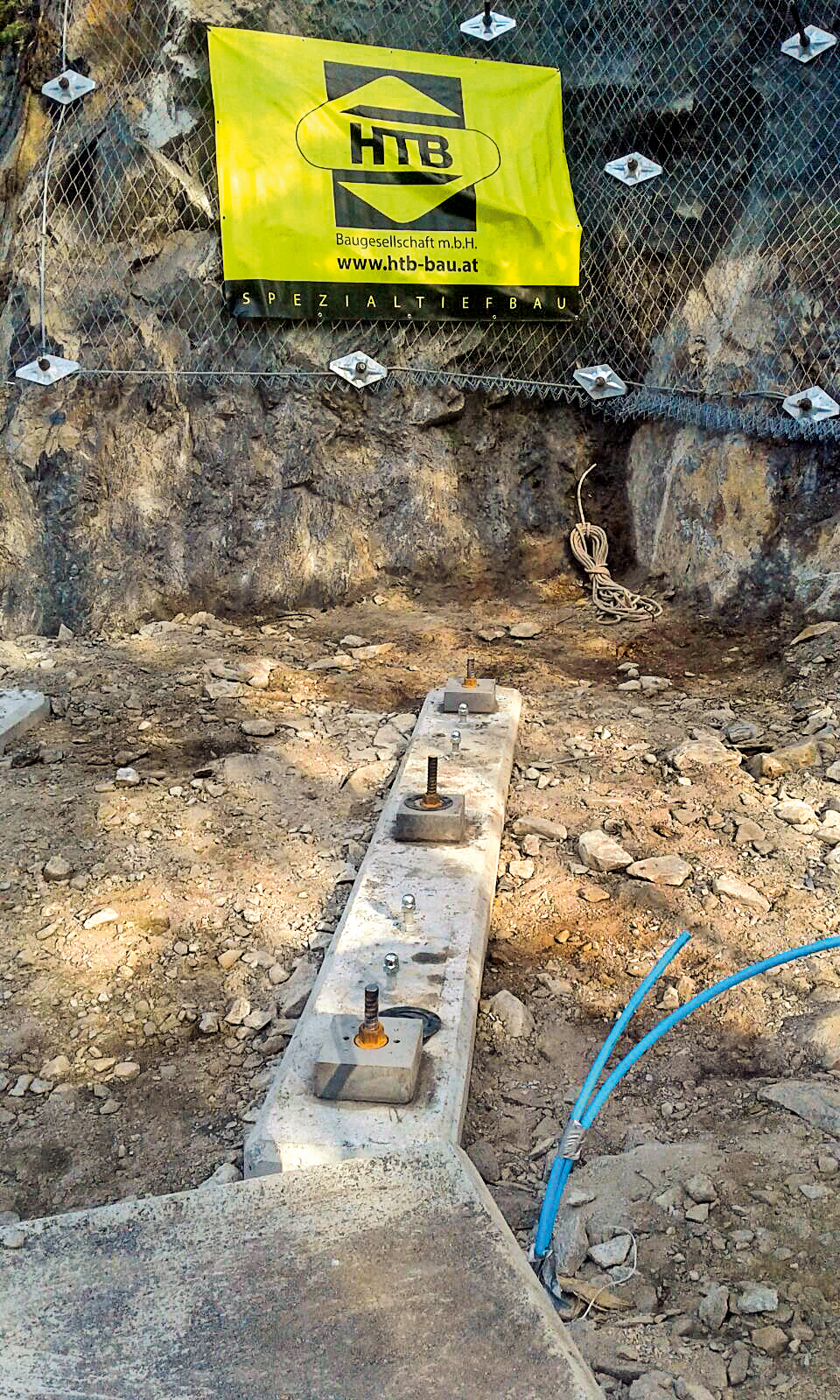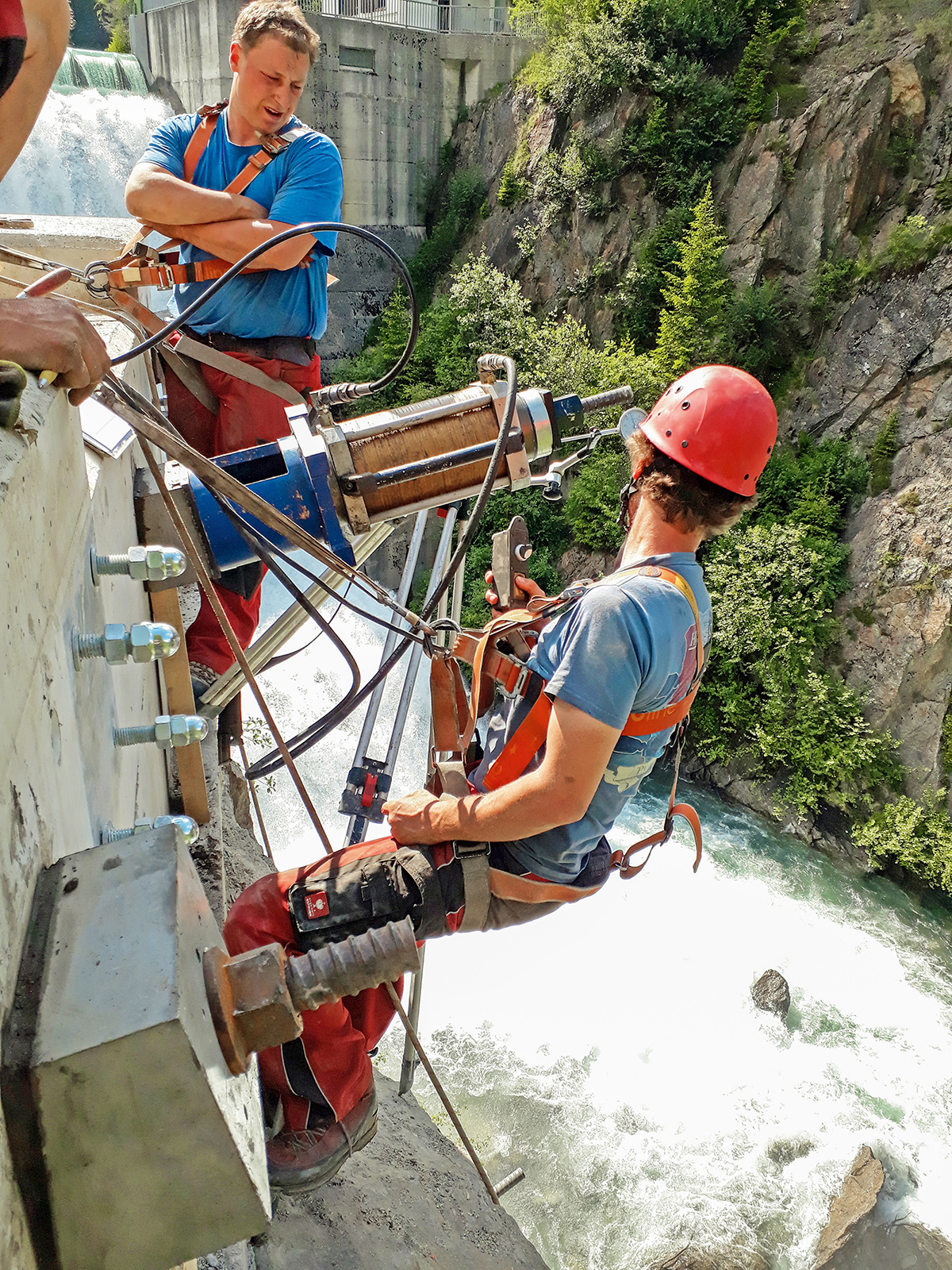 New Hybrid Anchor Plates: The Verwall Suspension Bridge near St. Anton am Arlberg
In the popular Verwall Mountain Range near St. Anton am Arlberg, Austria, a new suspension bridge has been built for pedestrians and cyclists. The iron steel cable bridge is 20.5m high and approx. 35m long. To secure the foundation and the viewing platform of the bridge, 9 permanent, 6.30-8.30m long 28 and 35 TR DSI Anchors were installed into stable rock at the abutment.
Safety cables, personal protective equipment for the personnel and special equipment for drilling were used during the work.
This project was the first geotechnical application of hybrid anchor plates with 15° angle compensation. Hybrid anchor plates consist of ultra-high-strength fiber-reinforced concrete that cannot corrode. Due to the optimized packing density of the different admixtures and the addition of fibers, the concrete has a very high compression strength of approx. 180 - 220 MPa. When thermally treated, the targeted strength can be reliably reached within a few days.
Hybrid anchor plates, which are considerably lighter than conventional steel plates, are produced in accordance with ETA (European Technical Approval/Assessment), approval number 13/0463, and have been approved for permanent use.
The main advantages of hybrid anchor plates are:
Approx. 50% weight reduction
Up to 30 degree angle compensation can be achieved; the plate is concreted with angle compensation
Use of stainless steel caps is possible since there is no contact corrosion. Stainless steel hulls are concreted into the plate
The ETA for domed anchor nuts, which are used together with hybrid anchor plates, has been available since 2013
Furthermore, DSI Underground Austria provided technical support on site and rented the equipment needed for installing the permanent DSI Anchors.

Back More Projects